Top posting users this week
It's been a while since we talked about this, but it's time for an update.
* We think we may have fixed the problem that people had seeing their characters in the character listing, the rest should be an easy fix.
A lot of people wanted to know what's going to happen to accounts that have more than 10 characters after the merger.
* We should be able to let you guys log in, but you wouldn't be able to see all your characters.
* If you have another account, or a new account with less than 10 characters you can transfer them on the armory (this has been done, it just isn't live)
Also one more thing that people are talking about is what's going happen with characters with the same name (just an fyi we can't help all 18k of you but here is what we decided)
* For everyone that has a duplicate name, the character that is the lower level will receive a name change.
Level 20 named: Toad (from DW) and a level 70 named: Toad (from FM) The toad from FM will keep his name but the one from DW will have to change his name
* Now if they are both the same level and have the same name we will have the one that has the most play time get to keep his/her name,
If there is a character named Toad with 70 hours of play time on DW and one named Toad with only 20 hours of play time on FM, the toad from FM will be renamed to Toadfm to tell him he lost, and he/she is able to receive a new free name change, although they can fight to keep their old name if the one DW agrees to change their name.
"What's going happen during the downtime?"
Well, here is the thing, we tested just this and it will take about 12+ hours to complete, I don't think you guys want to be offline for that many hours. So we decided to just do a backup in about a week or two (I'm not sure, we still have to run some tests) and after that backup happens, the servers will pretty much just be fun servers - you guys can do whatever you want for those 12-24 hours, we might increase the drop rates and temporarily open SWP, but just remember that it's for fun and we will remove all your characters after we are done with the merger and you guys will have about a day rollback (therefore no fun server time on your chars)
Lastly the character restore: There will be no character restores before this point. So if you lose your character and you haven't recovered it before we do the backup, tough luck, maybe you should ask for it sooner. We will do a weekly backup for those people who lost their chars after the merger.
Original Source From hackertoad (Main Dev)
Long Live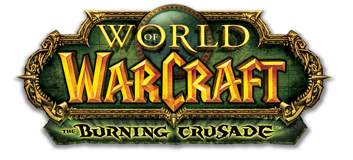 Last edited by Scythe on Tue Jan 25, 2011 10:40 am; edited 1 time in total (Reason for editing : changed from Global Announcement)
_________________
Forum Admin





Posts

: 95


Reputation

: 3


Join date

: 2010-07-07


Age

: 29


Location

: Wales, United Kingdom



---
Permissions in this forum:
You
cannot
reply to topics in this forum